Only a quarter of Fiats cars are Diesel models so its not a frequent car we attend, that said we have attended and fixed enough of them to dish out a wee bitty of advice.
If you have a suction system just put it down the filler neck of your fiat and let it do it's work, once the tank reads empty and no more fuel comes out - your done.
If you dont have such a kit you can always access the fuel tank which looks like this on a diesel punto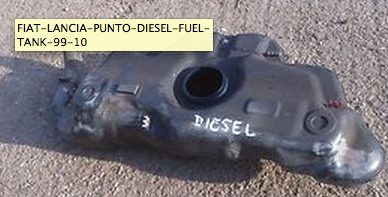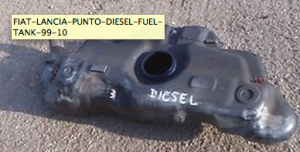 The tank sits under the back seat, just yank up the bench with a swift tug and you will see the access panel, you disconnect the lines from the  in tank pump which would be where the black circle is in the picture, remove the pump (fiddly) and you are now looking into the tank, I have know people to empty this out with a cup!, but it takes ages!, so I suggest a syphon arrangement, or better a pump.
Once the wrong fuel is removed, fill up with diesel (assuming it is) and away you go.
Although these are loose instructions for a Punto they are pretty much the same for all fiat diesels, including the MPV, the Doblo, the Multipla & the Grande Punto
For those of you who are familier with a 12v spiking probe you can also spike the power line that feeds the intank pump under the seat, this avoids the need to drain the fuel by hand or pump, you can simply power up the pump with your probe after re routing the fuel supply into a container thereby pumping all the bad fuel out using the cars own fuel pump.
Fiats are efficient cars and have very small tanks compared to most so fiat owners tend to get off lightly when misfuelling, if there is such a thing as getting off lightly!
If you get stuck or need someone to talk you thru it, give me a call I am happy to help and give advice if needed, you can catch me anytime up to about 10 at night 7 days
Take care
Fiat 500
Fiat Fiorino
Fiat Punto Evo
Fiat Freemont
Fiat 500 XL
Fiat Viaggio
Fiat Doblo
Fiat Stilo
Fiat Albea
Fiat Ulysse
Fiat Idea
Fiat Panda
Fiat Punto
Fiat Croma
Fiat Sedici
Fiat Grande Punto
Fiat Linea
Fiat Bravo
Fiat Ducato
Fiat Doblo
Fiat Tipo
Fiat Mobi
Fiat Argo
Fiat Cronos