Sheffield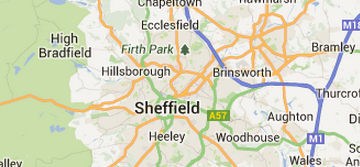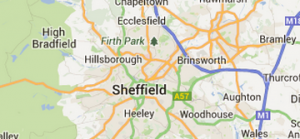 Have you mistakenly filled you diesel car with petrol, or the other way around? Don't panic! We have a team of experts that can help you immediately. With a 99% success rate and a mobile fuel draining unit based in Sheffield, we will come to your help in less than 30 minutes and get your car running in an hour. There aren't any costly repairs involved as our team has all the equipment needed on the mobile unit.
Several of our recently performed jobs in Sheffield include:
Fuel draining in Highfield: A man driving a Ford Focus filled up from the BP Petrol Station on Bramall Lane. He used the wrong type of fuel and his car broke down on Sheffield Parkway, where our mobile unite assisted him and got his car running in a short amount of time.
Fuel draining in Crosspool: Filling up from the Jet Petrol Station on Manchester Road, a young woman used the wrong type of fuel in her diesel Ford Fiesta. Her car stopped working shortly after on Glossop Road, where our team arrived shortly after to get the car running in 50 minutes.
Fuel drain in Burngreave: A young person driving a Vauxhall Astra filled up his car with the wrong type of fuel at the BP Petrol Station on Savile Street. He called us from Edward Street, from where he called us to assist him. We got to the scene in 30 minutes and fixed the car shortly after.
Fuel drain in Doncaster: Driving home from work, an office worker stopped at the Tesco Petrol Station on Woodfield Way to fill up his Vauxhall Corsa. Accidentally using the wrong fuel, his car broke down on Tickhill Road. Our mobile team unit assisted him in less than half an hour and got the car back on the road in an hour.
Fuel drain in Barnsley: A young couple were driving their VW Gold when they stopped at the Morrison's Petrol Station on Lower Thomas Street to fill it up. Unaware that they used petrol instead of diesel, the car broke down on Park Spring Road, from where we were called. We got there in 30 minutes and the car was running within the hour.
Fuel drain in Chesterfield: Filling up his BMW 323d from the Tesco Express Petrol Station on Newbold Road, a businessman used the wrong fuel type in the rush. He called us shortly after from Chatsworth Road where the car broke down. Our mobile team unit assisted him in less than 30 minutes and got the car back on the road in less than an hour.
Fuel Drain Sheffield
If you just filled your car with the wrong fuel, don't start the engine at all. But if you did, don't worry, there's still a possibility that we can help you here at Fuel Expert.
As one of the companies that remove wrong fuel in the UK, we stand out with our 10/10 service that is available to you 24/7. If you're within the Sheffield area, we can rush to your side, wherever you are, in half an hour or less. We can quickly dispatch our team, whether you're in a car park, a filling station, or on the roadside.
We've accomplished the following jobs for fuel drain in Sheffield:
Fuel drain Dronfield S18. The teenage driver of a Honda Accord was crying when we reached Stubley Garage. She misfuelled his dad's car and even turned the ignition, only to find out later that it was the wrong thing to do. However, we drained 18L of petrol and primed it with diesel then the engine started smoothly.
Fuel drain Heeley S8. Our customer's truck stalled on Gleadless Road at around midnight. He was obviously worried about his safety when he called us, but we didn't leave him worried for long. We removed the wrong fuel and filled the truck with fresh fuel in an hour.
Fuel drain Rotherham S60. A customer was stranded at the Shell station on Bawtry Road for an hour before she heard from a friend about us. It's a good thing it only took us 30 minutes to siphon the wrong fuel from her Mini Cooper.
Fuel drain Worrall S30. A group of campers misfuelled their van, but we came fast as lightning to the rescue and finished siphoning almost four gallons of petrol in an hour.
Fuel drain Norton S61. If not for our quick petrol in diesel removal service at the BP station on Leppings Lane, our customer's misfuelled Isuzu would have bothered a lot of customers.
Fuel drain Tinsley S9. We found our customer stranded Ferrars Road and drained 15L of petrol from his tank in half an hour.
Fuel drain Broomhill S10. The crew at the Murco station on Northfield Road told a customer about us when they learned he accidentally filled his Nissan Navara with 15L of petrol before he noticed what he was doing. We were there to take it out and flush the engine clean in 40 minutes.
Fuel drain Woodhouse S13. Days after we saved a BMW from a disastrous misfuelling accident, the customer called to thank us again for preventing permanent damage to his precious car.
Fuel drain Brinsworth S60. It was heavily raining when a customer pleaded for help at the Canklow Bridge Service Station. He had his two kids, who were crying out of fear. We came to their rescue and saved them in just 50 minutes of fuel draining service.
Fuel drain Dore S17. A Nissan Navara stalled in the middle of Rushley Drive with 18L of petrol in it. However, our team drained the wrong fuel all in 30 minutes.