Fuel Drain Luton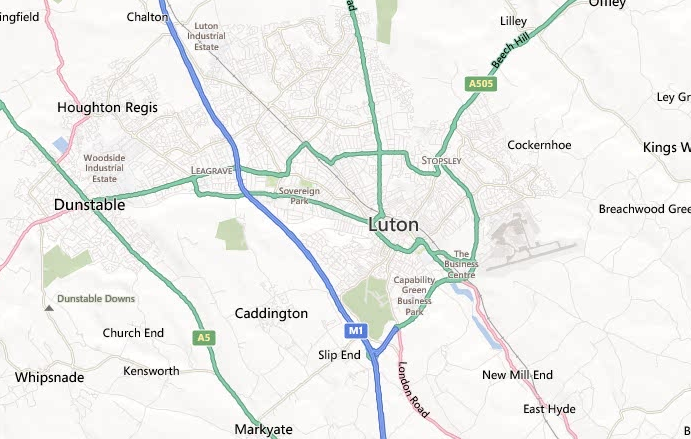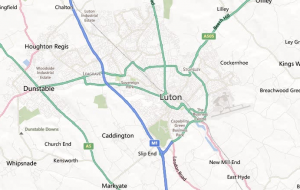 Looking for cost-effective and fast petrol in diesel removal service around Luton? You may just want to consider us at Fuel Expert because we've successfully removed the wrong fuel from the cars of over 5,000 customers in the country. A single call to us would have us running to your side 24/7 and whatever the model of your car is.
At Fuel Expert, we can work on your car wherever you happen to need our help – in your parking space, in a filling station, or even on the road. We're capable of providing our services anywhere because of our mobile van containing all our fuel draining equipment.
Our fuel drain in Luton includes the following:
Fuel drain Harpenden. In just 15 minutes, we reached BP to help out a customer who filled his Jaguar XF with petrol instead of diesel. It took us about 50 minutes to completely drain and clean the car's system.
Fuel drain Flamstead. We easily located the Flamstead Filling Station on Old Watling Street, where our customer misfuelled her Chevrolet Captiva. All 4L of petrol were siphoned for disposal in an hour.
Fuel drain King's Walden. At Church Road, we found our obviously frustrated customer pacing around his Porsche Cayenne Diesel. He drove it not knowing it had 25 litres of petrol in it. He finally laughed lightly with us upon hearing the engine start after 40 minutes of our team's labour.
Fuel drain Markyate. London Road's Watling Street Filling Station was filled with about five cars because our customer's Fiat Punto was blocking the other cars. It had 30L of petrol instead of diesel, which we drained in 30 minutes.
Fuel drain Houghton Regis. At 3am, we got a call from a frantic customer at the Georgina Service Station on High Street, but she calmed down before 4am when we successfully removed the wrong fuel from her Lexus IS 220d.
Fuel drain Leagrave. Our customer was alone at the Jet filling station when we drove over for wrong fuel removal at 1am. We finished before 2am while our customer kept asking us questions about the process, which we delightfully explained to him.
Fuel drain Kensworth. Diners from The Farmers Boy called us when their Vauxhall Insignia wouldn't even start. The dad admitted he might have filled it with petrol, not diesel, but they couldn't start arguing when we assured them over the phone that we'd work on the car. We drained the contaminated fuel and filled it with fresh diesel in 40 minutes.
Fuel drain Cockernhoe. Brick Kiln Lane only had our customer's Volvo S40 in the middle of the road at 2am. Since it was really cold, we worked two times faster and finished the wrong fuel removal at around 3am.
Fuel drain Offley. A real estate agent pleaded with us to work even faster on her misfuelled Renault Grand Scenic because of an appointment two hours later at 6pm. We started petrol draining at 4pm and finished it by 4:40pm, giving her lots of time to reach her client without being late.
Fuel drain Percival Way. A Holiday Inn guest called us to the inn for help on his misfuelled rental car. We made sure to give him a good Luton welcome with our 10/10 service that lasted for 50 minutes and that made the car's engine roar again.