Fuel Drain Norwich
Do you think you're in one of those times when your absent-mindedness took over and led you to a disastrous fuel mix-up? If this happens, you can simply dial Fuel Expert at 07720875212 and we'll be there in 30 minutes or even faster if we've got a team near you.
Fuel Expert has been around for three years and has thousands of customers under our belt. This has given our crew a lot of opportunities to perfect what they are doing and our company to continually provide high quality, 10/10 service 24/7. This experience has also given us the confidence to perform fuel draining for any car model around the Norwich area.
Our recent works for fuel drain in Norwich include the following:
Fuel drain New Costessey. A customer stuck at the Wayside Filling Station pleaded with us to hurry and get her misfueled Fiat Bravo off the station. When we arrived 20 minutes later, it was already pushed to the side where we drained the tank for another 20 minutes.
Fuel drain Little Melton. There was a bit of disturbance among the motorists when we arrived at Total, where our customer filled her diesel BMW with petrol. We only calmed everyone down and had them filling their cars in order after our wrong fuel removal service that went on for 30 minutes.
Fuel drain Drayton. We had a customer who took the refuelling mishap for his Porsche Cayenne Diesel lightly and turned it into a joke. By the end of our hour-long fuel removal work at Lauwrances Garages, we're all flushed from laughter.
Fuel drain Taverham. Despite being a little out of our way, we still drove to Taverham Filling Station, to drain contaminated fuel from a customer's Mini Cooper.
Fuel drain Old Catton. A customer's Hyundai i40 sputtered and eventually stopped at Spixworth Road after being driven from Ring Service Station on Mile Cross Lane. But we got it going again after 30 minutes.
Fuel drain Trowse Newton. A customer said he heard about us, among three other garages that remove wrong fuel, from friends but chose us because of our affordable rates. His Jaguar XJ broke down at Kirby Street, but we removed 50 litres of petrol from it in less than an hour.
Fuel drain Thorpe End. Our customer called us at about midnight, scared that she's in the middle of a strange road. Her Volvo V70 broke down at Plumstead Road after she filled it with 30 litres of petrol, but we came to her aid in just 10 minutes and had the engine starting safely in 50 minutes.
Fuel drain Bawburgh. It was a busy Friday night when a customer called us to help his broken down Mazda 6 TS after misfueling it. Since we knew of it being a party night, we double-timed on petrol in diesel removal and finished in 30 minutes.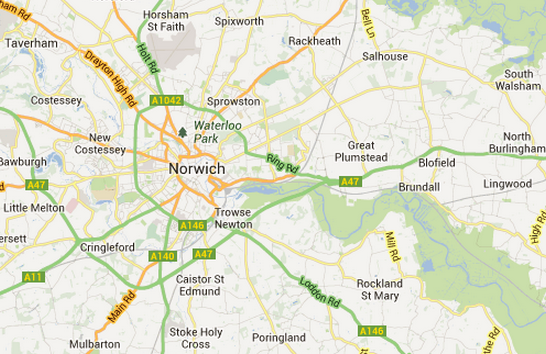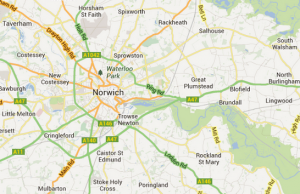 Fuel drain Caistor St Edmund. We found our customer and his misfueled Renault Megane on Stoke Road. We didn't only remove four gallons of contaminated fuel but got him energised and laughing enough to wake him up for his drive home on that Monday evening.
Fuel drain Great Plumstead. Under a downpour, we dispatched our crew to Church Road because a customer's Peugeot 308 broke down at Church Road. They found a worried customer, but our friendly crew managed to erase those worried with their 45-minute fuel removal service.
we also cover London