Alfa Romeos with the wrong fuel is not the most common job we have by far but we are seing more of them.
Alfa does some great little diesels and I even had one myself (156) a while back.
The most common alfa we deal with by far would be the 159 followed by the Mito.
Alfa's are a relatively easy drain, they are single cell fuel tanks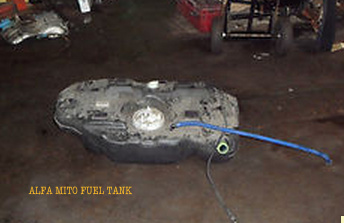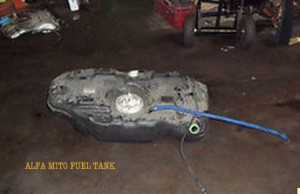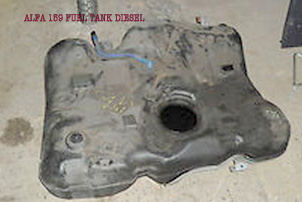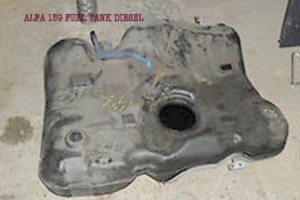 This is the Mito tank, it is quite small for a diesel tank but then again the mito isn't a heavy drinker. these tanks are emptied of the wrong fuel with the usual suction tool.
And the 159 fuel tank, again being a single cell tank we remove the wrong fuel from these by using our suction system.
Posting pictures of the fuel tanks here is slightly misleading, I never take a fuel tank off when doing a fuel drain, but whenever I am round the car breakers I have a look at the tanks on the shelf to get an idea of how to get as much fuel out as possible when doing drain as the lowest point of the tank is not always visible when it is fitted in a car.
Alpha Romeo 155
Alpha Romeo 145
Alpha Romeo 146
Alpha Romeo GTV/Spider
Alpha Romeo 156
Alpha Romeo 166
Alpha Romeo 155 GTA
Alpha Romeo 155 V6 TI
Alpha Romeo 156 D2
Alpha Romeo GTV Cup
Alpha Romeo 156 GTA Super 2000
Alpha Romeo 156 Super 2000
Alpha Romeo 147
Alpha Romeo 8C Competizione
Alpha Romeo 8C Spider
Alpha Romeo GT
Alpha Romeo Brera
Alpha Romeo 159
Alpha Romeo Spider
Alpha Romeo MiTo
Alpha Romeo 147 GTA Cup