Reading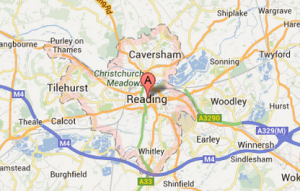 We know that filling up your car with the wrong fuel type can cause a lot of headaches, but we can help you out in these situations. We are a team of fuel draining experts operating a mobile unit based in Reading, which can be with you in less than half an hour. With a 99% success rate, we were involved in a great number of similar cases and most of the times we got the car running again in less than an hour.
Some of our recent cases in the Reading area involve:
Fuel draining in Whitley: A VW Polo was being filled up at the Shell Petrol Station on Basingstoke Road, when the driver accidentally used diesel instead of petrol. She realized this when the car broke down on Callington Road, from where she called us. We arrived at the scene in 30 minutes and within the hour we managed to get the car started.
Fuel draining in Southcote: A young man called us from Oxford Road, where his car stopped working. He realized that earlier he used the wrong fuel when filling up from the Esso petrol Station on Bath Road. Our mobile unit assisted him shortly and got the car moving in an hour.
Fuel draining in Caversham: A woman was driving home from work in the late evening when her car broke down on Chazey Road. Realizing that she filled her diesel Peugeot 208 with petrol at the Tesco Express Petrol Station on Buckingham Drive, she called us immediately. We managed to get there in 30 minutes and get the car back on the road shortly after.
Fuel draining in Wokingham: After accidentally filling up his Nissan Juke at the Total Petrol Station on Finchampstead Road with the wrong fuel, the driver called us from Langley Common Road, where his car broke down. Our mobile team arrived there shortly and fixed the car in an hour.
Fuel draining in Backnell: Our team was called in on Heathlands Road, where a Hyundai i10 broke down not long before. The driver stopped for a refill at the BP Petrol Station on London Road and mistakenly used petrol instead of diesel, but our team managed to get the car running in less than an hour.
Fuel draining in Henley-on-Thames: A couple was driving around in a BMW 520d when they stopped for a refill at the Shell Petrol Station on White Hill. Unaware that they used the wrong fuel, their car stopped working on Greys Road shortly after. Our team was called and we quickly arrived at the scene where they got the car running again.
We also cover London & brighton
Fuel Drain Portsmouth
Misfuelling problem? Call us at 07720 875212 and tell us your location in Portsmouth. It doesn't matter what time it is or what type of car you have misfuelled because our technicians have the right skills and equipment to remove the wrong fuel out of any vehicle.
At Fuel Expert, we will always do our best to come to your aid in 30 minutes or less. We have several teams in their mobile vans ready for dispatch. We've been doing this for three years now and we've saved thousands of dollars on car repairs for our more than 5,000 customers. This is why we're one of the most called-for garages that remove wrong fuel.
For those who needed fuel drain in Portsmouth, we've helped them in the following ways:
Fuel drain Cosham PO6. We just finished draining the wrong fuel in Hilsea when we were called to Ashurst Road. The contaminated fuel removal was done in 40 minutes. That's how easy it was for us to make customers happy.
Fuel drain Southsea PO5. Since we were the nearest team to the Green Road Service Station, we were dispatched to drain the contaminated fuel from a misfuelled BMW. The customer was so thankful that she promised to refer her friends to us, which she did.
Fuel drain Bedhampton PO9. We were dispatched to the Premier Inn Portsmouth where a guest misfuelled his Mercedes-Benz C-Class. In 45 minutes, the owner's agony was over because we drained all 28L of petrol.
Fuel drain Kettering Terrace PO2. We truly felt victorious at the Shell Victory when we drained two misfuelled cars, a Ford and a Toyota, back to back. We finished in 40 minutes while the other team finished theirs in 50.
Fuel drain Widley PO7. Our crew drove over to Portsdown Service Ltd. in 15 minutes, where an elderly customer was eagerly waiting for our verdict on her misfuelled Toyota Verso T. She breathed a huge sigh of relief when she heard us start the engine after an hour of fuel draining work.
Fuel drain Fratton PO1. It was Saturday, 11pm, when clubbers called for help from The Battle of Minden. A BMW X3 had 15L of petrol in it left after it was driven for a few miles. The owner gave each one of us a warm hug for successfully removing the contaminated fuel and filling it with fresh fuel.
Fuel drain Copnor PO3. The Copnor Esso Express crew referred a customer to us when he filled his Fiat Qubo with 33L of petrol before he noticed what he was doing. Good thing we were nearby when he called. We got the car running smoothly again in 30 minutes.
Fuel drain Drayton PO6. It was a cold 3am call when we drove to Lexmanor Ltd. but it didn't stop us from fixing a misfuelled Alfa Romeo MiTo despite it being filled with 40L of petrol.
Fuel drain Hilsea PO3. A guest at the Hilsea Lodge was frustrated with her Mini Cooper because it won't start only to see how she filled it with petrol upon checking her receipt. But we removed it all in 50 minutes.
Fuel drain Port Solent PO6. We saw the customer's BMW 635d Sport Coupe at the Marina Keep roadside where it stopped running due to misfuelling, but we fixed it in an hour.