fuel drain Nottingham
If you mistakenly fill up your car with the wrong type of fuel, we are a team of fuel draining experts that can help you on the spot. We have a mobile fuel draining unit that will assist you anywhere in Nottingham in less than 30 minutes and get your car running within the hour. We have a 99% success rate and there aren't any costly repairs involved as our mobile unit is equipped with all the necessary supplies.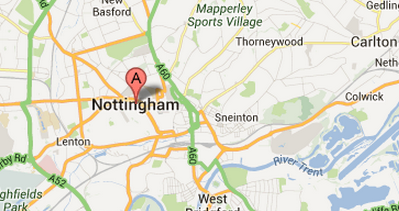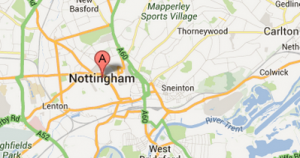 Several recent fuel drains performed by our team in the Nottingham area include:
Fuel draining in Lenton: A young driver filled up his Peugeot 208 with the wrong fuel type at the Sainsbury's Petrol Station on Castle Bridge Road. He called us from Nuthall Road where his car stopped working and we assisted him shortly and got the car running in an hour.
Fuel draining in Thorneywood: Driving home from a trip, an older couple stopped at the Shell Petrol Station on Carlton Road to fill up their diesel Vauxhall Zafira. Unaware that they filled it up with petrol, the car broke down on Radcliffe Road and they called us from there. We managed to get there in 30 minutes and get them back on the road soon after.
Fuel draining in Mapperley: A person driving a Toyota Yaris stopped to fill it up at the Texaco Petrol Station on Woodborough Road but accidentaly filled it up with the wrong fuel. She called our team from Derby Road, where we assisted her immediately and managed to get the car running again in less than an hour.
Fuel draining in Mansfield: An office worker returning home from work in his Hyundai i10 mistakenly used the wrong fuel type when he stopped at the Sainsbury's Petrol Station on Nottingham Road. The car stopped working on Old Rufford Road, where we assisted him and got his car running within the hour.
Fuel draining in Derby: A young couple stopped at the Esso Petrol Station on Kingsway to fill up their diesel Renault Clio. Mistakenly filling it up with petrol, the car broke down on Brian Clough Way and they called our team for assistance. Our mobile unit arrived at the scene in 25 minutes and got the car back on the road in an hour.
Fuel draining in Matlock: A young businessman was driving to work when his BMW 525d broke down on Ripley Road. He realized that when he filled up from the BP Petrol Station on Harrison Drive, he used the wrong fuel type and he asked for our assistance. We arrived at the scene shortly and the car was functional within the hour.
we also serve Leicester & Sheffield
Fuel Drain Nottingham
In the UK alone, there are over 150,000 drivers who accidentally fill their car with the wrong fuel. This is why we're opting to offer our services here at Fuel Expert 24/7 to make sure that we can help any customer in distress, wherever and whenever the wrong fuel incident may happen in the Nottingham area.
Fuel Expert is a mobile fuel draining company that has been serving the UK customers for more than three years. We are licensed to operate on just about any car model on the roadside, in filling stations, or in car parks. We can reach you within 30 minutes of your call and do our best to offer a perfect 10 service in an hour or so.
Our most recent tasks for fuel drain in Nottingham include:
Fuel drain Stapleford NG9. It didn't matter that there was a downpour. What we were focused on was the fact that an elderly woman had misfuelled her Honda Accord in the Total station on Toton Lane. Fortunately, we finished the job within 40 minutes.
Fuel drain West Bridgford NG2. An obviously busy manager hurried to fill his Lexus and sped away after refuelling only to be stranded on Loughborough Road because of misfuelling. However, we helped him keep his hectic schedule since we only drained the contaminated fuel from the car in 30 minutes.
Fuel drain Lambley NG4. Our Monday morning shift started off well after we found one of the most pleasant customers we've ever helped at the Lambley Motors station on Main Street. She kept us smiling by cheering us on and flattering us with lines such as, "Wow! You're excellent!" or "It seems impossible how fast you work."
Fuel drain Kimberley NG16. It was a sunny day when we drove off to Sainsbury's though the weather changed drastically into a rainy one when we started operating on an Audi A8. Still, we didn't let it stop us from completing our petrol in diesel removal service in 45 minutes.
Fuel drain Arnold NG5. Our crew went back to the main office with large smiles on their faces and happy tummies when they successfully drained all four gallons of petrol from a Toyota Yaris.
Fuel drain Trowell NG9. The Moto Service Area became the location of a warm exchange of thank you's and welcome's between our client and us after our team siphoned the contaminated fuel in 50 minutes.
Fuel drain Beseston NG9. Despite our discomfort due to the bad weather while going off to Texaco on Nottingham Road, we didn't mind it because we made a mum happy when we removed petrol from her Ford.
Fuel drain Bulwell NG6. A VIP tourist and his driver were stranded on Thames Street in their rental limo, but we got them on track with their schedule after we repaired the car in an hour.
Fuel drain Ruddington NG11. Aspiring golfers called us for help near the Ruddington Grange Golf Course because they put petrol in their diesel Vauxhall Astra, which we easily got rid of within 45 minutes.
Fuel drain Radcliffe on Trent NG12. It only took us less than an hour to make the owner of a Mitsubishi smile once more after we drained the wrong fuel and refilled it with fresh diesel fuel.