Fuel Drain Cambridge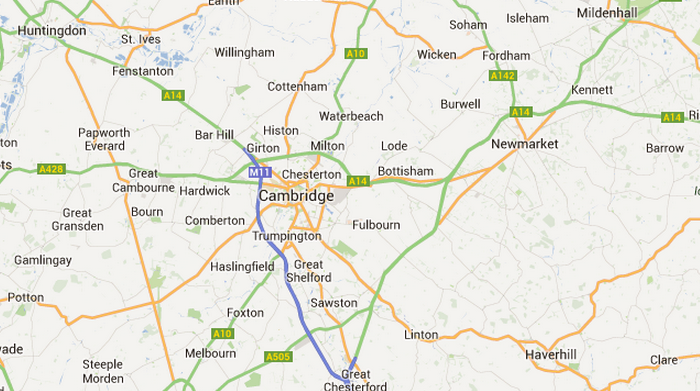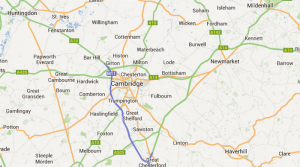 Feel like shouting for the name of any of the garages that remove wrong fuel in the Cambridge area? You don't need to shout and ruin your throat if you can just call us at Fuel Expert for help and we'd get to where you are in 20 to 30 minutes anytime of the day.
We have the expertise, equipment, and polite team of professionals who can perform petrol in diesel removal service for whatever car you're driving. Our moving van will be dispatched to wherever you are, whether at a filling station or in the middle of the road and expect the process to take an hour or so.
Our most recent services for fuel drain in Cambridge include the following:
Fuel drain Milton. We saw how busy the lanes were at Tesco when we arrived to drain contaminated fuel from a customer's Cadillac because of the 10-minute holdup the misfuelled car caused. It's a good thing we're in the area when the call came.
Fuel drain Comberton: A customer's misfuelled Citroen stopped at West Street after being driven for four miles from BP Childerley. But 30 minutes into our operation and the engine fired up safely.
Fuel drain Little Shelford: We found our rainy lunchtime customer near The Navigator because their car won't start after being misfuelled at the BP High Street. We got the car started in 30 minutes though.
we also cover , Northampton, Milton Keynes & Norwich, and everywhere in between
Fuel drain Trumpington: The diesel Lexus IS 220d blocked all the other cars at the Shell station after its owner filled it with 10 litres of petrol before realising her mistake. She was used to using petrol for her car when she's actually driving her partner's car, but we straightened her mistake in under 40 minutes.
Fuel drain Barton: Another day, another stranded customer with a misfuelled Fiat IDEA rescued. Thanks to our seasoned wrong fuel removal team who drove to New Road despite the snow.
Fuel drain Teversham: We finished draining a customer's Isuzu Rodeo of 10 litres of petrol in 15 minutes at Teversham Motors so we didn't bother the flow of cars in the station at all.
Fuel drain Chesterton: A pregnant couple was stranded near the Chesterton Medical Centre because the husband misfuelled their Kia Sportage, but they didn't get stressed too long since we siphoned the wrong fuel in less than 30 minutes.
Fuel drain Cherry Hinton: BP was the safest place for our lone female customer who called us at around midnight because she filled her Porsche with 20L of petrol, which we drained in no time.
Fuel drain Horningsea: A group of friends dining out at The Crown & Punchbowl couldn't get out of the restaurant's parking area because the Land Rover won't start, until one of them confessed to misfuelling it. Fortunately, the car started after we flushed contaminated fuel out of its engine in less than an hour.
Fuel drain Histon: It was 4am when our customer and a Vauxhall owner called for our fuel draining service, which we provided until 4:30am, so he could drive to Cambridge Airport for his flight.