Fuel Drain Brighton
Clueless about what to do to remedy your mistake of putting petrol in a diesel engine? You may want to call us at 07720875212   expect us to come to you within 30 minutes after your distress call.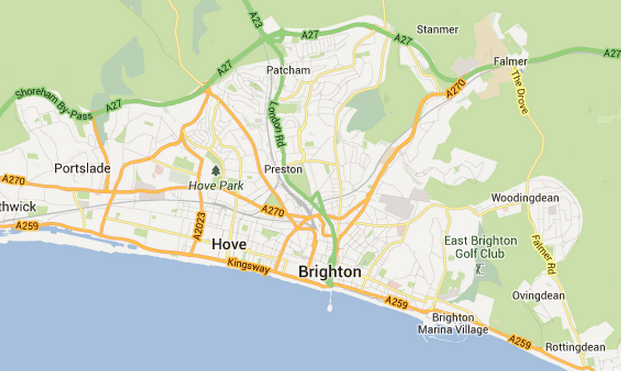 Our unit in Brighton has the equipment to conduct fuel draining, the license and insurance to do work on your vehicle, regardless of its model, on the road or in filling stations in the area. Our prompt, efficient, and professional crew can work in less than an hour to get you back on the road without any further problem.
So far, we have provided fuel drain in Brighton for the following situations:
Fuel drain Portslade. It was a rainy afternoon when we answered a call from Tates. A customer's diesel Alfa Romeo Spider had 10 litres of unleaded fuel, which we drained in just 10 minutes. The engine started without any problem.
Fuel drain Southwick. A customer called us because she drove her BMW to Albion Street despite filling it with petrolearlier. It broke down but we got it running smoothly after 40 minutes.
Fuel drain Ovingdean. We arrived in B2123 15 minutes after a senior citizen called us. Her Chevy broke down with 20 litres of petrol in it but we resolved the problem in just 20 minutes.
Fuel drain Falmer. We helped drain petrol from a Lexus filled with two gallons of unleaded fuel, which caused its engine to stop at A27. After 40 minutes of working on the car, it restarted without a hitch.
Fuel drain Rottingdean. A car stopped just off A259 because it was misfueled. A mightily relieved customer thanked our crew for their 15 minutes of petrol in diesel removal work.
Fuel drain Hove. We saved a lady from being alone on Western Road at 2 am too long when we cleaned her Audi A4's engine from a gallon of petrol and flushed the wrong fuel out of the system in less than 10 minutes.
Fuel drain Saltdean. We had to go to a customer's house in Marine Drive, Saltdean when her Saab won't start after misfueling it at Asda in Brighton. She called thanking us again, saying our 30-minute fuel removal service had her car running normally again.
Fuel drain Stanmer. A house call near Stony Mere Way had us working for an almost an hour to drain a full tank of petrol from a Skoda Octavia, but we sorted it out despite the bad weather.
Fuel drain Patcham. We siphoned out petrol from a Nissan Micra in BP in less than 30 minutes and got unlimited thank you's from our customer.
Fuel drain Woodingdean. We removed petrol from a diesel tank of a Hyundai i40 in less than 20 minutes, which left a customer impressed, in addition to our rates lower than what she was quoted for by other fuel removal services.
We cover Crawley to the North, and All along to Southampton on the coast