Fuel Drain Slough 
Feeling down after realising what you've done to your car when you filled it with the wrong fuel? You don't have to be unhappy about it for long when you can call us at Fuel Expert to relieve your problem. Who says that you have to burden yourself with this responsibility alone when we can come running to your rescue in just 30 minutes or less if you're in the Slough area.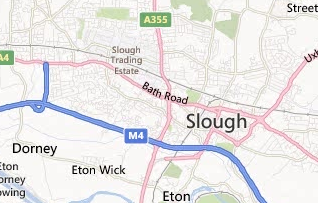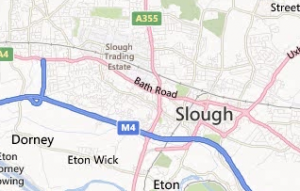 Our mobile fuel draining van and extremely professional team can offer you a perfect 10-rated service. We can work on any car model at any filling station or road in the UK.
For fuel drain in Slough, we've done the following work:
Fuel drain Burnham. It wasn't easy driving under a downpour towards Burnham Park, where our customer was stuck. His Renault Grand Scenic was misfuelled but still driven from the Shell station. We got it running though after 45 minutes of hard work under the rain.
Fuel drain Hedgerley. We were sent out to a customer's home on Kiln Lane at 4am. Despite the stiff wind, we managed to drain petrol from a diesel Alfa Romeo Spider in 30 minutes.
Fuel drain Iver Heath. An anxious customer called us to save her Mazda 6 Diesel from the 23 litres of petrol she accidentally filled it with. We didn't fail her because we cleaned up her car's system of contaminated fuel in just 50 minutes.
Fuel drain Windsor. After going back to Shell Windsor a number of times, we conveniently reached it in 15 minutes after a call about a misfuelled Vauxhall Cascada. It had 30 litres of petrol, which we siphoned effortlessly.
Fuel drain Eton. It was past 10pm when we drove to High Street, where restaurant patrons couldn't even start their car. The wife later confessed on misfuelling it but their argument was cut short after we performed our petrol in diesel removal service.
Fuel drain Chalvey. Ten minutes after a customer called, we reached the Murco petrol station and finished siphoning 3L of petrol from a SEAT Leon FR in 30 minutes.
Fuel drain Colnbrook. A group of bird watchers called us to clean up their misfuelled van and we did it in an hour while they continued with their activity near The Queen Mother Reservoir in the Colne Valley regional park.
Fuel drain Fulmer. Despite the biting wind during winter, we didn't disappoint a customer by working on his Nissan Qashqai in a little over an hour right in the middle of Fulmer Road.
Fuel drain Maidenhead. The Shell station on Bath Road was almost deserted at 2am, which gave us a quiet surrounding to work on a misfuelled Jaguar XJ. We arrived at 2:20am and started right away, no more tool assembly necessary. We finished by 3am.
Fuel drain Datchet. Our customer was fortunately not alone when we reached her at the Datchet Green Filling Station. She wasn't that scared despite being stuck in the station at 2am. We didn't delay her trip home though because we finished our work as a mobile fuel draining company at 2:50am.