FUEL DRAIN BIRKENHEAD
Realised too late that you've put the wrong fuel in the car? You can call us now and we'll be there in 30 minutes or even quicker. In less than an hour, we can get your car running safely.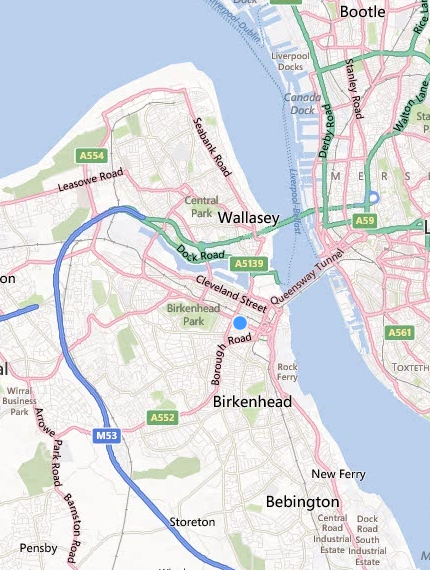 Instead of risking wrecking your car with the wrong fuel by stubbornly driving it, we can work on your car in petrol stations or on the road. We have a license, insurance, and 99% success rate, which were essential to helping around 5,000 clients with their fuel removal emergency.
In our years of service, we have done the following work on wrong fuel removal in Birkenhead:
Fuel drain Bromborough. We got a call from a mum, who filled her BMW with petrol. We removed the fuel at the BP station within 20 minutes, helping her get to her son's game on time.
Fuel drain Prenton. We helped a couple with a son who was almost late for his play in draining petrol from their Mercedes-Benz R-Class in Sainsbury's. Ten minutes later, they were on their way to the theatre.
Fuel drain Upton. Our crew responded to a call at Sainsbury's petrol station from a new driver and scared teenager. We got her to relax and drive again after our 20-minute fuel drain services.
Fuel drain Liverpool. Our fuel removal service on a Cadillac BLS Wagon at Scotland Road saved a grandmother. We drained a tank full of petrol in 30 minutes, letting her family drive her home just in time for her meds.
Fuel drain Wallasey. A business executive called us to help drain petrol from his Jaguar XF. We arrived at Murco and finished the job in 20 minutes without any vehicular damage.
Fuel drain Greasby. A group of friends in an Audi A8 called us at midnight, but we didn't keep them long at the Greasby Service Station. Within 10 minutes, we drained the fuel and let them drive home fully awake and safe.
Fuel drain Moreton. We were dispatched to the Hoylake Road where a Mercedes Benz and its chauffeur were waiting for our fuel removal service. He couldn't stop thanking us 20 minutes later because he said we saved his job and the family he's feeding.
Fuel drain Kensington. A personal driver called us to say that his boss's Land Rover Discovery might be destroyed by petrol in its tank. In 10 minutes, the fuel is cleared and he was surprised at how we weren't overpricing our services.
Fuel drain Bebington. Our crew arrived at Brimstage Road, where a teenage boy was stranded after filling his Mazda 6 Diesel with petrol. Fortunately, he stopped driving before anything happened to the car. Within 15 minutes, we got him to drive again free from petrol.
Fuel drain Pensby. An elderly woman called us for help when her car stopped at Pensby Road. When we arrived, we all learned she filled her Volkswagen Tiguan with petrol. However, our quick acting crew drained it all in 15 minutes and assured the lady that her car is fine.
 We also Cover Liverpool to the East and Blackpool to the north, and everywhere in between.