Fuel Drain Newport
As there are an increasing number of diesel cars in the UK, the number of misfuelling incidents also increases. If you happen to be one of the 150,000 people in the UK who mistakenly put petrol in their diesel car or the other way around, Fuel Expert will always be here to help. With the 24/7 service of our mobile fuel draining company for all kinds of vehicles, we can help you save your car from permanent damage whether you're on the road or in filling stations.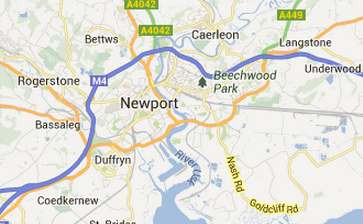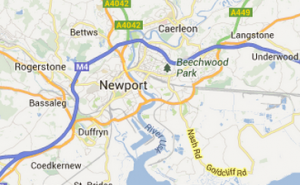 If you're incident happened within the Newport area, expect to see your mobile fuel draining van within 20 to 30 minutes after your SOS. That's how fast we work to ensure that you will have peace of mind about the condition of your vehicle.
Our recent work for fuel drain in Newport includes the following:
Fuel drain Rogerstone.  A customer filled her Saab 9-5 Aero at Criddle N J Ltd. We reached the filling station in 20 minutes as what we told the customer and drained the wrong fuel in 50 minutes. We got an "Excellent!" from the customer.
Fuel drain Langstone. We siphoned almost two litres of petrol from a rental van in front of the Hillcroft Garage and did it all in 45 minutes, leaving another impressed customer.
Fuel drain Castleton. A Jaguar was parked on Marshfield Road. He seemed surprised to see us 15 minutes after his call and he was even more surprised after we said we're done after 30 minutes of operation.
Fuel drain Ponthir. We were dispatched to the SPAR petrol station on Ponthir Road at 5am, reached it at 5:20 am, and drained two litres of petrol from Chrysler until 6am.
Fuel drain Rhiwderin. Springfield Lane was quite busy when a family of four's Ford Focus Estate stopped in the middle of the road. We didn't embarrass ourselves in front of the expectant family after we got their car started in 60 minutes.
We also cover cardiff & bristol 
Fuel drain Risca. We found our customer's Audi A4 near the Risca Day Hospital, where it stopped after running on petrol. While he and his newly discharged wife got coffee, we siphoned the wrong fuel in 45 minutes.
Fuel drain Bettws. Our customer would have driven Suzuki Swift with petrol in it if the cashier hasn't seen his receipt and told him about it. He was embarrassed to tell us his story, but we assured him we've heard it thousands of times already. No one's perfect anyway, although he said we were after removing the wrong fuel in just 40 minutes.