Having dealt with enough Citroens filled with the wrong to consider myself knowledgeable in it, I've decided to write a page about it.
Citroens have simple fuel tanks and extracting mixed fuel from one is not hard.
We do it by simply placing a suction line down the filler pipe and draining it out until it is dry, if the citroen has been driven since the wrong fuel has been put in, once we have drained out the wrong stuff we refill with 15 litres of diesel and then attach another suction line to the return line at the fuel pump unit, we then suck the pure diesel all the way through the system which purges the petrol and leave the system clear, at this point the car will start.
Citroens also still have some vehicles that have manual primer pumps, and its not unheard of for this to be used to empty the fuel out in an emergency type situation, I have talked one of my friends through this process over the phone when he misfuelld in france and was trying to make the last crossing on the eurotunnel, - it took him about an hour but he emptied out the whole tank using the hand primer.
oddly enough I have also seen a higher than normal number of in tank fuel pumps on the C5 failing - not misfuel related but just something I have come across enough to give rise to suspicion.
I would also suggest getting the fuel filter changed at the earliest possibility after a misfuel in a citroen as the effect the petrol has on the diesel pipes is to cause a tarry like substance build up in the filter.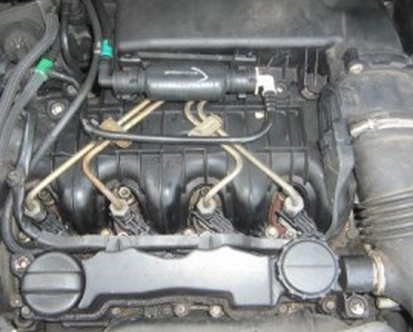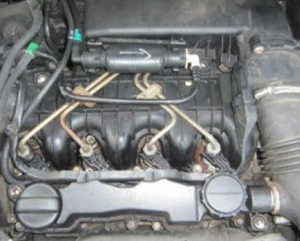 The white arrow is the hand priming pump on a ciroen C3 and shows the direction of flow, if you disconnect this north of the pump you can pump out the contents of the tank, make sure to fill up some diesel once empty and then continue pumping to bring the diesel up to the primer from the fuel tank.
If it refuses to start , spray some easy start into the airbox.
If the model you have does not have a manual pump, you can either bypass the intank pump relay, and disconnect the fuel line from the engine, allowing you to pump directly from the tank to a hose arrangement using the cars onboard electric pump, dont forget to prime with clean fuel if you do this
Citroen C-Zero
Citroen C1
Citroen C3
Citroen C3 Picasso
Citroen C3 Aircross
Citroen C4
Citroen C4 Picasso
Citroen C5 Aircross
Citroen C4 Grand Picasso
Citroen C4 Nouvelle
Citroen C4 Aircross
Citroen C4 Cactus
Citroen C5
Citroen C5 Tourer
Citroen Berlingo
Citroen Berlingo Multispace
Citroen Elysee
Citroen Jumpy
Citroen Jumper
Citroen Nemo
Citroen DS 4
Citroen DS 5
Citroen DS 6
Citroen DS 7
Citroen DS 3 Crossback
Citroen C-Triomphe
Citroen DS3